Ingredients – Face Oils
Only 100% organic botanical extracts. Nothing unnecessary. Each oil was chosen for its unique properties to restore, protect, and repair. Never heat extracted.
Processed with individual care in small batches to ensure its efficacy.
Organic Rosehip Oil
Found in:
100% Organic Cold-Pressed Rosehip Seed Oil naturally hydrates the skin. Extremely high in essential fatty acids, this 'dry' oil promotes cell turnover and collagen production to help address signs of aging. Supporting skin elasticity and balancing uneven skin tone, this wonder oil brightens and promotes radiant-looking skin. The rosehip berries are cold-pressed to retain its potency. Use daily for optimal results and glowing skin.
Organic Argan Oil
Found in:
Rich in anti-oxidants and omega-6 fatty acids, Argan Oil contains twice as much vitamin E as olive oil. Saponins help to soften the skin and restore the skin's water lipid layer, visibly minimizing the appearance of wrinkles. Argan oil is frequently used to ease cases of acne and eczema, helping the skin to maintain a youthful, glowing appearance. Grown in North Africa and Morocco, this organic oil is produced from the kernels of the argan tree. Kept raw and unrefined, the oil's properties are protected to ensure delivery in its purest form.
Organic Grapeseed Oil
Found in:
Cultivated in the Central Valley of Chile, this oil is extracted without the use of solvent or chemical processing, effectively maintaining it's natural components. The high content of omega-6 fatty acids assist with various skin problems such as eczema, psoriasis, dermatitis, acne and cellulite. Considered a 'dry' oil, it rapidly absorbs into the skin. The phytosterol properties in this oil help reduce inflamation and itching, while the high linoleic acid provides moisture and reduction in epidermal water loss. Perfect for those who deal with damaged and stressed skin. It is especially effective for the delicate skin around the eyes.
Organic Evening Primrose Oil
Found in:
When cold pressed and unrefined, this oil retains the nutrients that would otherwise be lost in chemical processing. Rich in gamma linoleic acid and omega fatty acids, it rejuvenates and moisturizes the skin, reducing signs of eczema and fighting the effects of aging. An effective agent for cleaning the pores, this deeply hydrating oil provides wonderful relief to sufferers of psoriasis, rosacia and acne. It helps to repair damaged skin cells, and lightens up dark circles under eyes by gently evening out the skin's texture.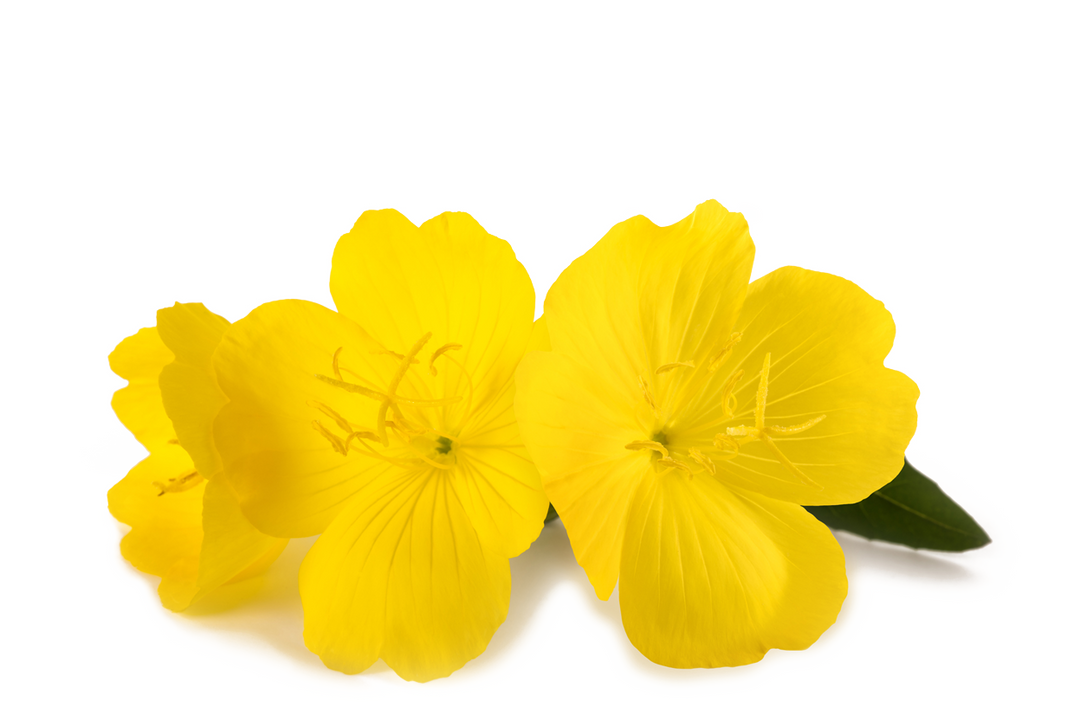 Organic Sweet Almond Oil
Found in:
Cold ­pressed and unrefined, this oil is well known for its ability to soften and condition the skin. Rich in proteins, olein glyceride, linoleic acid, and vitamin D, it is extremely moisturizing when used regularly. It soothes dry skin and irritated areas, dissolves sebum to clear out pores, plumps and firms the skin, exfoliates to remove dead skin cells, and stimulates cell rejuvenation to repair damaged cells.
Organic Avocado Oil
Found in:
Cold pressed from the fruit of the Avocado, this oil is rich in vitamin E and the essential Oleic fatty acid. Avocado oil is also rich in sterolin, which is very beneficial in softening the skin. Hydrating deeper than coconut oil, the phytosterols work to repair sun damaged skin, increase the natural production of collagen and reduce the appearance of age spots.
INTERESTED IN OUR OTHER PRODUCTS?
Use the links below to learn more about our other product ingredients.